SanDisk Extreme Pro 128GB 4K U3 190Mb/s A2 Micro SD Card SDXC with Adapter
SanDisk Extreme Pro 128GB 4K U3 190Mb/s A2 Micro SD Card SDXC with Adapter
☘️ ကောင်းမွန်တဲ့ ဓါတ်ပုံ နဲ့ Video တွေ ရရှိဖို့ Camera ကောင်းတစ်ခုရှိယုံနဲ့ မလုံလောက်သေးပါဘူး။ သူနဲ့ တွဲဖက် အသုံးပြုတဲ့ Memory Card က လဲ အရေးကြီးပါသေးတယ်။
☘️ UHSI Speed Class 1 (U3), Class 30 (V30)  Memory Card အဆင့်ရှိတဲ့ Memory Card မှသာ  ကောင်းမွန်တဲ့ ဓါတ်ပုံ၊ ဓါတ်ပုံ Video ကို ဖမ်းယူရရှိမှာဖြစ်ပါတယ်။
☘️  ရိုက်ကူးတဲ့ အချိန်မှာလဲ DATA ပိုင်း Secure ဖြစ်လို့ အရေးကြီးတဲ့  Event တွေမှာ စိတ်ချစွာ သုံးနိုင်ပါတယ်။
☘️ Sandisk Extreme  Memory Card က  (U3),  Class 30 (V30) အဆင့်ရှိပါတယ်။
အချက်အလက်တွေကို  Card ထဲကနေကူးမယ်ဆိုရင်1700MB/s Speed ရှိပြီး Card ထဲကို ကူးထည့်၊ (ဓါတ်ပုံရိုက်ထည့်၊ video ရိုက်ကူးမယ်) ဆိုရင် 90MB/s speed  ရှိပါတယ်Sandisk Extreme
UHSI Speed Class 1 (U3), Class 30 (V30)
Extended compatibility

4K UHD Recording
4-Proof
4-Proof protection
Your experiences are irreplaceable, and now unforgettable. Backed by 4-proof protection, the EVO Plus can withstand up to 72 hours in seawater¹, extreme temperatures², airport X-ray machines³ and magnetic fields⁴ equivalent to an MRI scanner. Samsung provides a 10-year limited warranty.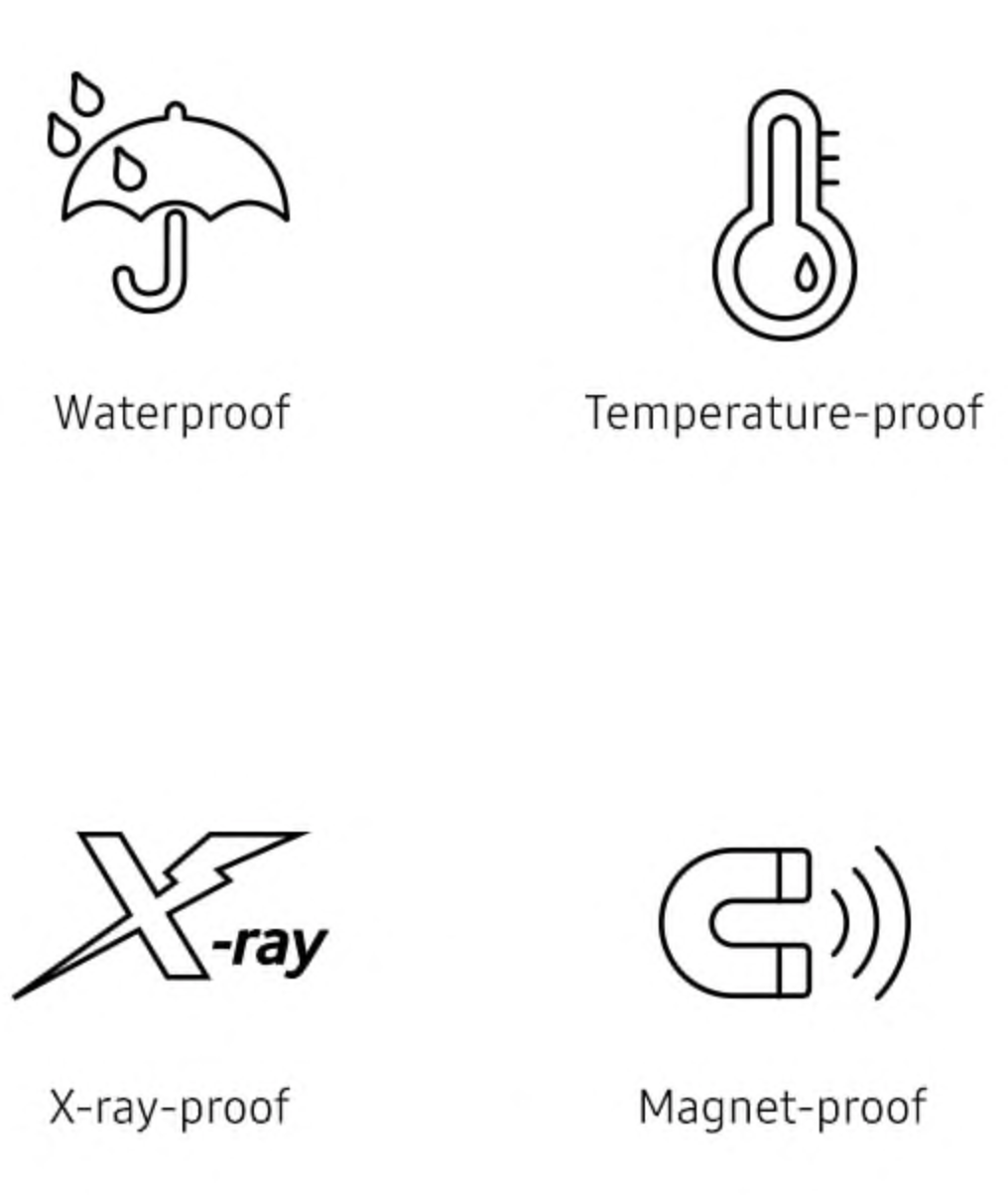 Product Details
Transfer speeds up to 170MB/s
Once the shots are taken, your work is only half-done. Accelerating your workflow means you can carve out more time to take your creativity to the next level.
Sometimes speed is what you need. The SanDisk Extreme PRO?SD?UHS-I card delivers the performance to capture stunning, uninterrupted 4K UHD video*.
Stunning sequential burst mode shots
Rated UHS Speed Class 3 (U3) and Video Speed Class 30 (V30)2, the SanDisk Extreme PRO?SD?UHS-I card lets you capture sequential burst mode shots without missing a beat.
Durability you can count on
Built for and tested in harsh conditions3, the SanDisk Extreme PRO?SD?UHS-I card is temperature-proof, waterproof, shock-proof, and x-ray-proof.
Recover images you accidentally deleted
Includes an offer for RescuePRO?Deluxe 2 year data recovery software4, which lets you restore images you accidentally deleted.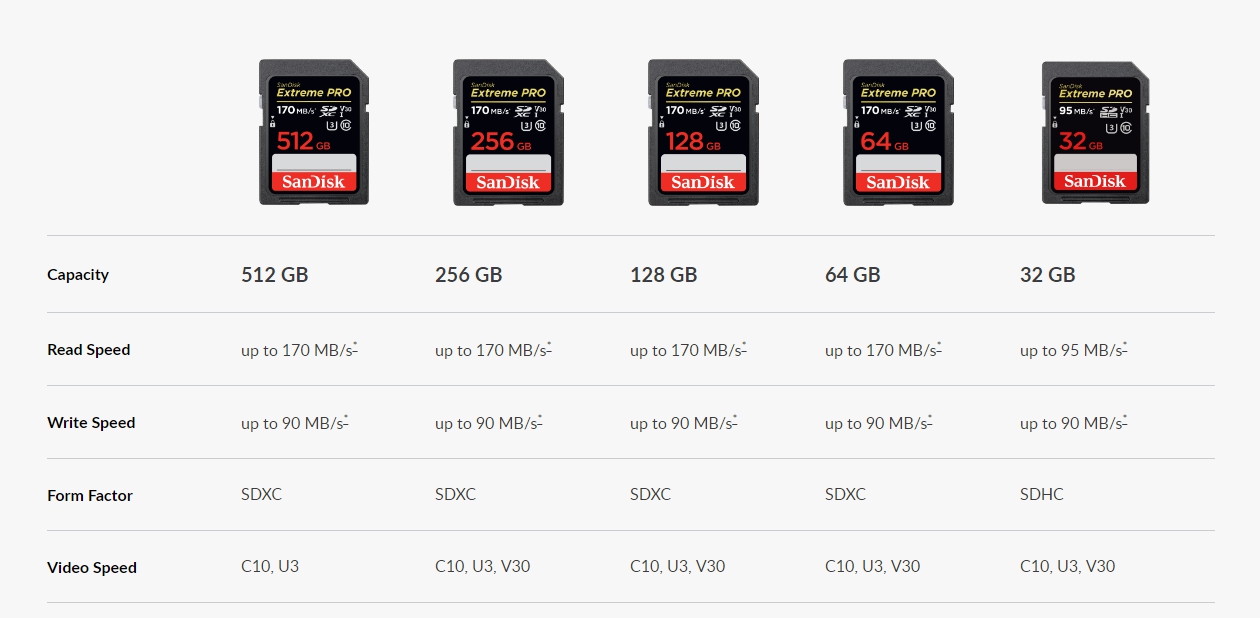 နယ်မြိို့များသို့လည်း ကားဂိတ်(သို့)အမြန် ေချာပို့ဖြင့် ပို့ ေပးပါသည်။
Dr.Mac's iOS Apps Store Link 
Dr.Mac's Google Play Store Link
Dr.Mac Telegram Channel
Open 
⌚️- 10𝖆𝖒 – 5 𝖕𝖒
ပိတ်ရက်မရှိ ဖွင့်လှစ်ထားပါသည်။
—————————-
Dr.Mac Address
http://bit.ly/2FW80h7 (Google Map)
https://apple.co/3gxHWJw (Apple Map)
—————————-
Ph- 09798666614, 09258666614
Viber- 09798666614
—————————-
Youtube Subscriptions ပြုလုပ်ထားပေးပါ။
—————————-