Availability: 10 in stock
Availability: 10 in stock
SanDisk Extreme 128GB 4K U3 160Mb/s A2 Micro SD Card SDXC with Adapter
Sandisk Extreme 128GB Class (V30) Micro SDXC with Adapter
☘️ ကောင်းမွန်တဲ့ ဓါတ်ပုံ နဲ့ Video တွေ ရရှိဖို့ Camera ကောင်းတစ်ခုရှိယုံနဲ့ မလုံလောက်သေးပါဘူး။ သူနဲ့ တွဲဖက် အသုံးပြုတဲ့ Memory Card က လဲ အရေးကြီးပါသေးတယ်။
☘️ UHSI Speed Class 1 (U3), Class 30 (V30)  Memory Card အဆင့်ရှိတဲ့ Memory Card မှသာ  ကောင်းမွန်တဲ့ ဓါတ်ပုံ၊ ဓါတ်ပုံ Video ကို ဖမ်းယူရရှိမှာဖြစ်ပါတယ်။
☘️  ရိုက်ကူးတဲ့ အချိန်မှာလဲ DATA ပိုင်း Secure ဖြစ်လို့ အရေးကြီးတဲ့  Event တွေမှာ စိတ်ချစွာ သုံးနိုင်ပါတယ်။
☘️ Sandisk Extreme  Memory Card က  (U3),  Class 30 (V30) အဆင့်ရှိပါတယ်။
အချက်အလက်တွေကို  Card ထဲကနေကူးမယ်ဆိုရင်160MB/s Speed ရှိပြီး Card ထဲကို ကူးထည့်၊ (ဓါတ်ပုံရိုက်ထည့်၊ video ရိုက်ကူးမယ်) ဆိုရင်  60MB/s speed  ရှိပါတယ်Sandisk Extreme
UHSI Speed Class 1 (U3), Class 30 (V30)
Extended compatibility

4K UHD Recording
4-Proof
4-Proof protection
Your experiences are irreplaceable, and now unforgettable. Backed by 4-proof protection, the EVO Plus can withstand up to 72 hours in seawater¹, extreme temperatures², airport X-ray machines³ and magnetic fields⁴ equivalent to an MRI scanner. Samsung provides a 10-year limited warranty.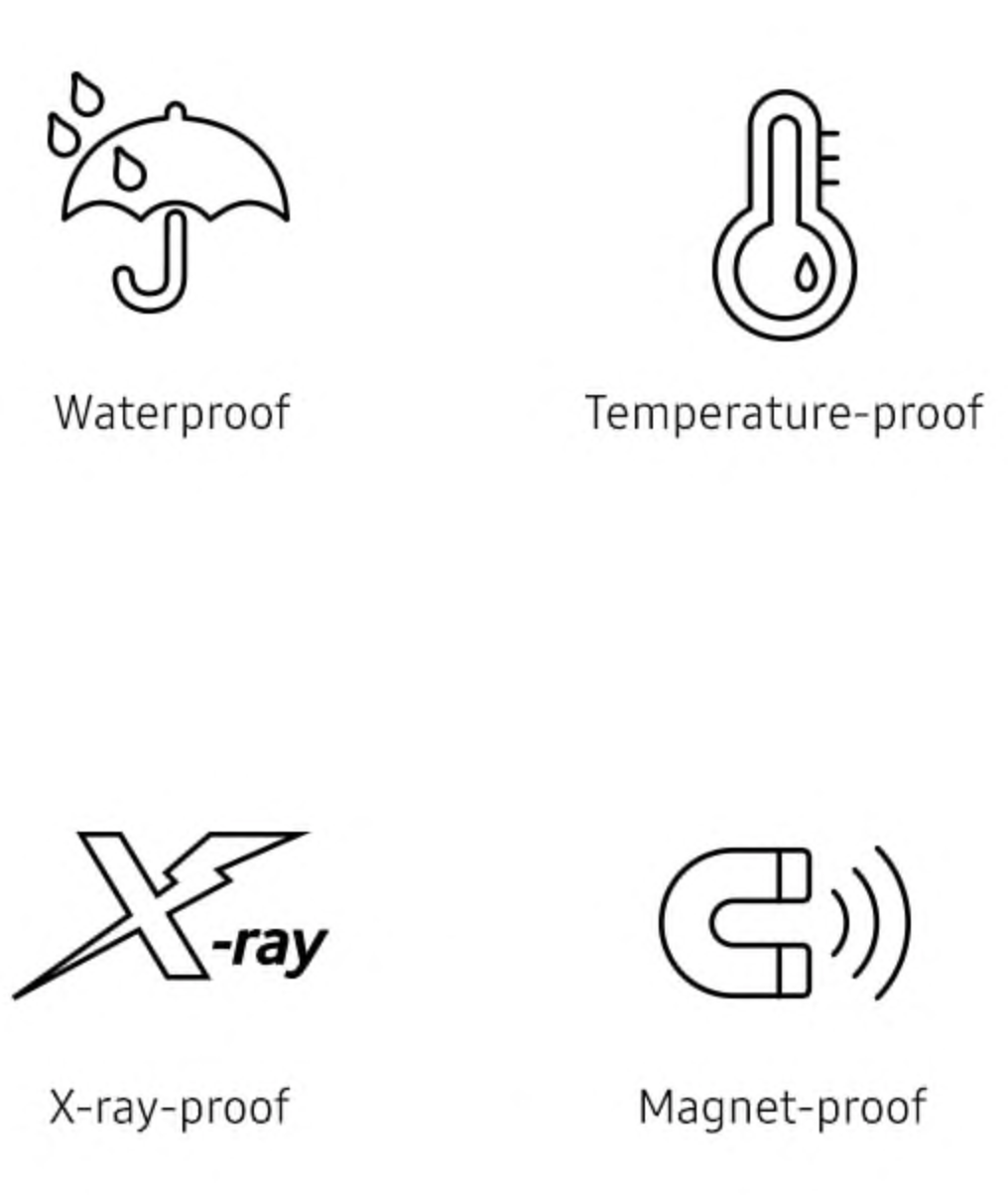 Product Details
Save time transferring content
Quick read speeds of up to 160MB/s* let you transfer 1000 high-resolution photos and 30 minutes of 4K video (24GB) in less than 3 minutes.8
Write speeds of up to 90MB/s
Capture fast-action photos or shoot 4K UHD video2 with write speeds of up to 90MB/s.*The SanDisk Extreme?microSDXC?UHS-I Card lets you shoot more and faster.
Great for capturing 4K UHD Video
Ideal for recording outdoor adventures, weekend trips, or sporting events without skipping frames. With up to 1TB1, the SanDisk Extreme?microSD?UHS-I card lets you capture uninterrupted 4K UHD and Full HD video with its UHS Speed Class 3 (U3) and Video Speed Class 30 (V30) ratings.5
Get faster app performance for an outstanding smartphone experience thanks to the SanDisk Extreme?microSD card? A27 Specification.
Durable design for use in extreme environments
SanDisk Extreme?microSDHC?and microSDXC?UHS-I Cards are shockproof, temperature-proof, waterproof, and X-ray-proof,4 so you can enjoy your adventures without worrying about the durability of your memory card.
Compatible with MobileMate?USB 3.0 Reader
Use the MobileMate?USB 3.0 microSD?Card Reader with transfer speeds of up to 160MB/s*, so you can move big files fast, move a lot of files fast or just make frequent file transfers that much quicker.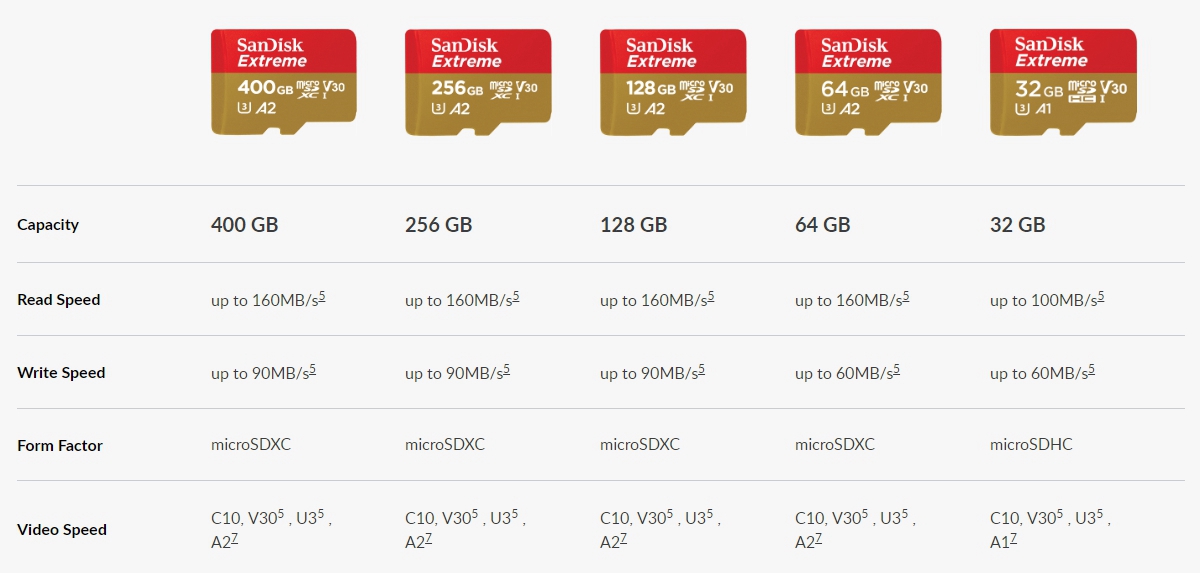 နယ်မြိို့များသို့လည်း ကားဂိတ်(သို့)အမြန် ေချာပို့ဖြင့် ပို့ ေပးပါသည်။
Dr.Mac's iOS Apps Store Link 
Dr.Mac's Google Play Store Link
Dr.Mac Telegram Channel
Open 
⌚️- 10𝖆𝖒 – 5 𝖕𝖒
ပိတ်ရက်မရှိ ဖွင့်လှစ်ထားပါသည်။
—————————-
Dr.Mac Address
http://bit.ly/2FW80h7 (Google Map)
https://apple.co/3gxHWJw (Apple Map)
—————————-
Ph- 09798666614, 09258666614
Viber- 09798666614
—————————-
Youtube Subscriptions ပြုလုပ်ထားပေးပါ။
—————————-