Seagate 14TB Backup Plus USB 3.0 External Hard Drive with USB Hub
Seagate 14TB Backup Plus USB 3.0 External Hard Drive with USB Hub
14TB

Storage Capacity
1 x Micro-USB 3.0 (Micro-B 10-pin) Port
2 x USB 3.0 Type-A Ports
Up to

160 MB/s

Data Transfer Speed
USB 2.0 Compatible
Back Up Files & Recharge Devices
Seagate Dashboard Software
Adobe Creative Cloud Photography Plan
Two Years Data Rescue Services

Windows & Mac Compatible
General Features
Back Up. Connect. Recharge.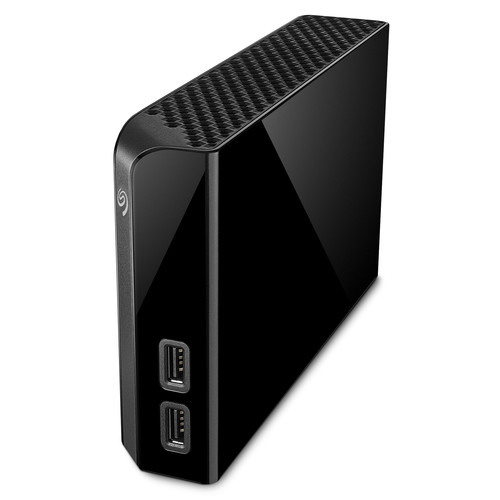 ယခ​ု Hardisk ကို ပါကင်တွင်ပါဝင်သော အားသွင်းကြိုးမှ တဆင့်အားသွင်းပြီး အသုံးပြုရပါမည်။ Hardisk အရှေ့ဘက်တွင်ပါဝင်သော USB ports ၂ ခုမှ တဆင့် အခြား ဖုန်း၊ Camera, Tablet များကို လဲ ချိတ်ဆက်နိုင်ပါသည်။
Simple PC Packup
 Seagate backup software  ကို အသုံးပြုပြီး  Computer အတွင်းမှ Data များကို AUtobackup ပြုလုပ်နိုင်ပါသည်။
Windows & Mac Ready
Window , Mac OS ၂ မျိုးလုံးတွင် အသုံးပြုနိုင်ပါသည်။ Default အနေဖြင့် Window format file စနစ်ကို ပြုလုပ်ထားပြီး Apple format file စနစ်ကိုလဲ ပြောင်းလဲပြီး Format ချ အသုံးပြုနိုင်ပါသည်။ NTFS read/write အသုံးပြုနိုင်ရန် Mac အတွက် Software လဲ ပါဝင်ပါသည်။
Adobe Creative Cloud Photography Plan
Easily edit, organize, store, and share your full-resolution photos from almost anywhere with a complimentary four month membership to Adobe Creative Cloud Photography plan. Edit photos with the powerful and easy-to-use interface of Adobe Photoshop Lightroom and combine images into rich multilayered artwork with Adobe Photoshop.
နယ်မြို့များသို့လည်း ကားဂိတ်(သို့)အမြန် ​ေချာပို့ဖြင့် ပို့ ဆောင်​ေပးပါသည်။
⌚️- 10am – 7 pm
Dr.Mac Address
https://apple.co/3gxHWJw
—————————-
Ph- 09798666614, 09963666614
Viber- 09798666614
Facebook Page- Dr.Mac
—————————-
Youtube Subscriptions ပြုလုပ်ထားပေးပါ။
—————————-